We turn the ideas of some of the world's biggest brands into reality by providing innovative, first class signage solutions.
Supplying premium signage to companies across a broad range of sectors
Transparency and attention to detail are just some of the reasons that South Africa's corporations trust us
Multitalented and multifaceted
We Specialise in These Industries
Businesses don't grow continuously for more than two decades by standing still. Our team at Sign Facets understands the importance of innovation and creativity to stay ahead of the game. That's why we're trusted by some of South Africa's largest corporate brands to deliver superior-quality custom signage solutions.
From a staff of five servicing local businesses in Alberton, our unique blend of innovative solutions and premium quality service has seen us quickly grow to an expert team of 130. This team, and our unparalleled range of specialist machinery, routinely produce best-in-class signage for some of the world's biggest brands.
Our vast experience supplying premium signage to companies across various sectors means we can turn any idea into reality. We have the machinery and know-how to provide precisely what you're looking for and the creativity to exceed your expectations.
"We never settle for 'normal', and neither should your business. Our multifaceted solutions have brought brands to life with innovative signage and industry-leading quality."
The Sign Facets Mark of Excellence
No matter how big or small, every job comes with our mark of excellence, a guarantee of first-class craftsmanship and inventiveness, resulting in multiple awards for our work.
Great signage gets noticed. Exceptional signage is seen by awards organisations. Our creative approach to signage is testimony to this, with Sign Facets earning gold, silver, and bronze in the 2022 GAPP Awards for South African companies active in the printing, packaging, and signage industry. In addition, we earned a runner-up award in Famous Brands' Supplier of the Year Awards in 2021. These outstanding achievements are a testament to the magic we're creating in the Southern African signage industry.
Popular Signage Solutions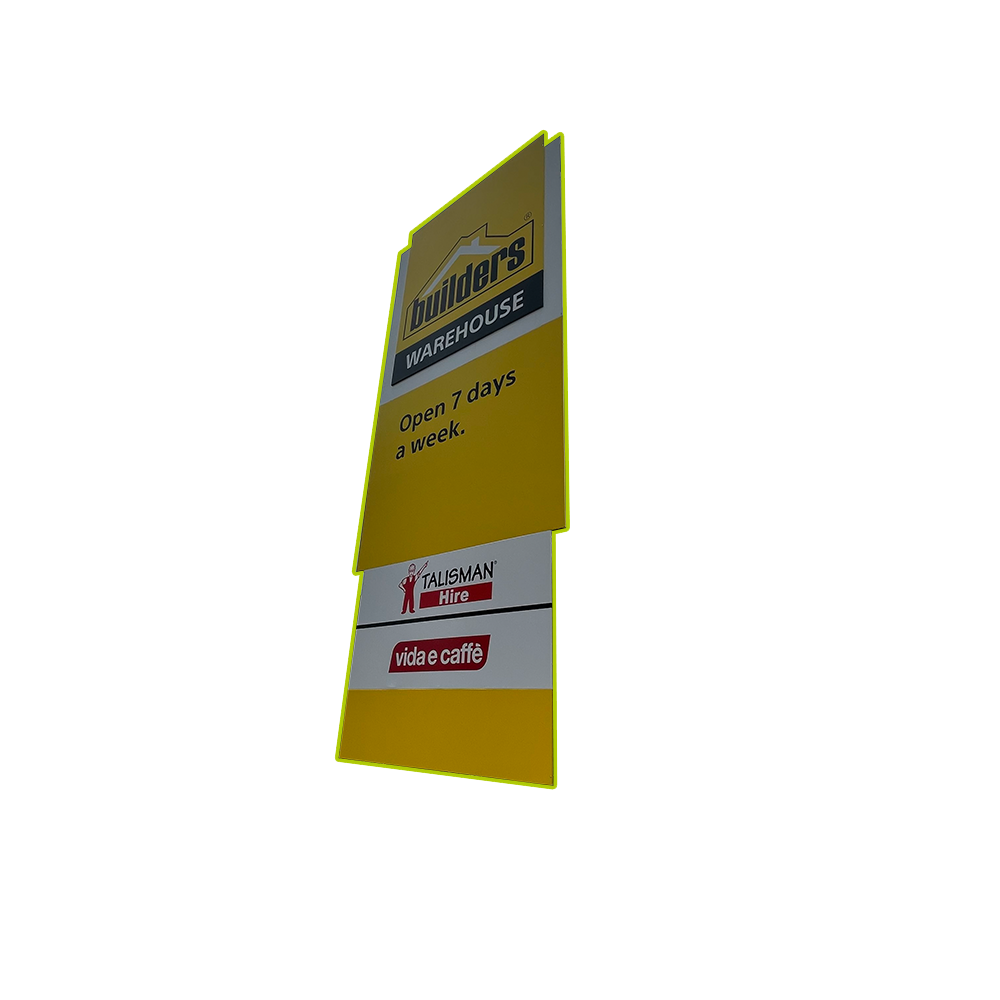 Our successful partnerships
We think collaborating with our customers is the best way to produce exceptional signage. That's why we always create a strong relationship with them.
We meet our clients face-to-face so we can drill down to the essence of what they need. Once we start work, each project is assigned a manager to oversee it and provide clients with updates and guidance on their signage needs.
This transparency and attention to detail are why some of South Africa's most prominent corporations trust us to provide a premium and reliable service. We ensure each project is
completed on deadline and managed within budget without sacrificing quality. Whether a large client like Mcdonald's, West Pack or Steers, or a small local business, we ensure each job is completed to the highest standards.