We turn the ideas of some of the world's biggest brands into reality by providing innovative, first class signage solutions.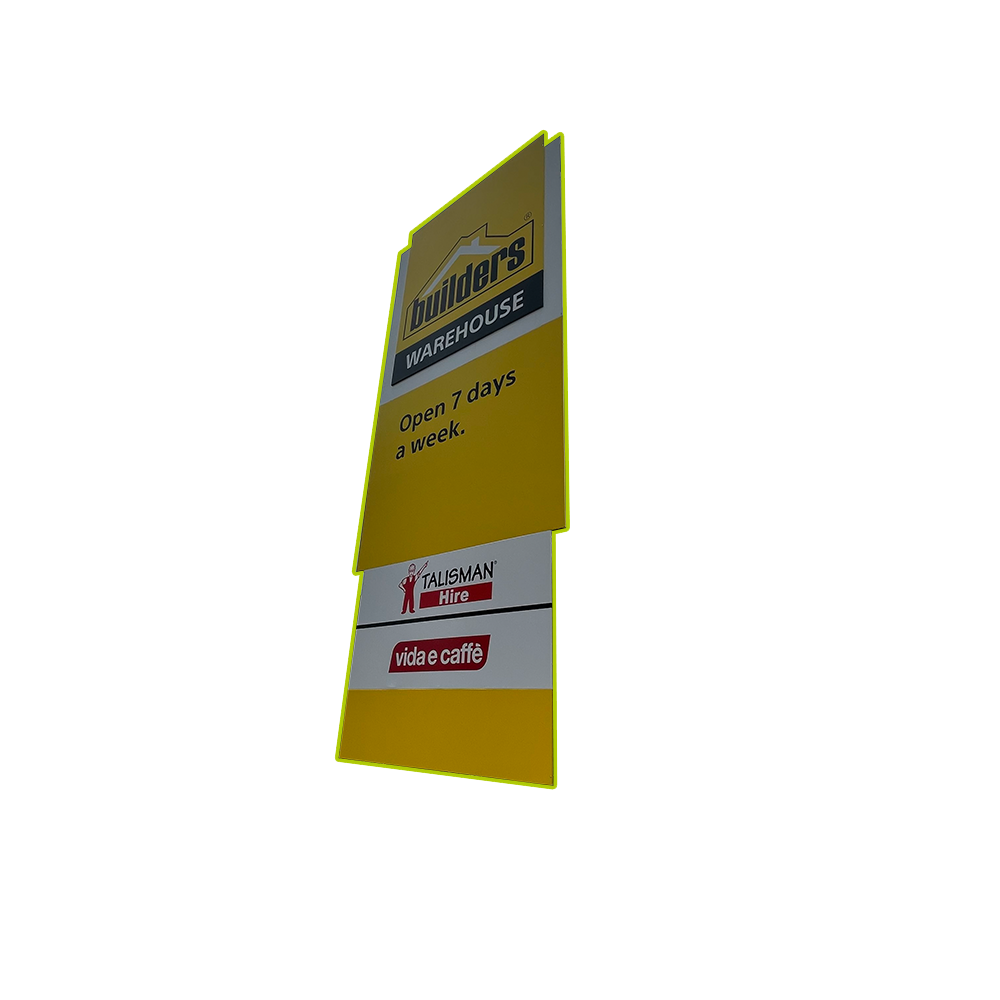 We specialize in these industries
Businesses don't grow continuously over almost 30 years by standing still. At Sign Facets, we realise the importance of innovation and creativity to stay ahead of the game. That's why we're trusted by some of South Africa's largest corporate brands to deliver superior quality signage solutions.
From a staff of five servicing local businesses in Alberton, our unique blend of innovative solutions and premium quality service has seen us quickly grow to an expert team of 130. This team, and our unparalleled range of specialist machinery, routinely produce best-in-class signage for some of the world's biggest brands, such as McDonalds and Kappa.
Our vast experience of supplying premium signage to companies across a broad range of sectors means that we're able to turn any idea into reality. We have the machinery and know-how to provide exactly what you're looking for, and the creativity to exceed your expectations still further.
"We never settle for 'normal', and neither should your business. Our multifaceted solutions have brought brands to life with innovative signage and industry-leading quality."
The Sign Facets Mark of Excellence
Each and every one of our jobs, no matter how big or small, come with our mark of excellence: a guarantee of the first-class craftsmanship and inventiveness that has seen us win multiple awards for our work.
Great signage gets noticed. Exceptional signage gets noticed by awards organisations. As such, our creative approach to signage has picked up not just gold, but also silver and bronze awards in the 2022 GAAP awards, covering the whole of the country. Add to that a runner-up award in Famous Brands' supplier of the year awards in 2021, and it's clear to see that Sign Facets is making waves in the industry.
Our successful partnerships
We think that the best way to produce exceptional signage is to collaborate with our customers. That's why we always try to create a strong relationship with each and every one of our clients.
We meet our clients face-to-face in order to really drill down to the essence of what they need. Once we start work, each project is assigned a manager to oversee it, and to provide you with updates and guidance on your signage needs.
This transparency and attention to detail is just one of the reasons that some of South Africa's largest corporations trust us to provide a premium and reliable service. We ensure that each project is completed by the deadline, and kept within budget without sacrificing on quality. Whether it's large clients like McDonalds, Dermologic or Steers, or a smaller local business, we ensure that each job is completed to the absolute highest standards.